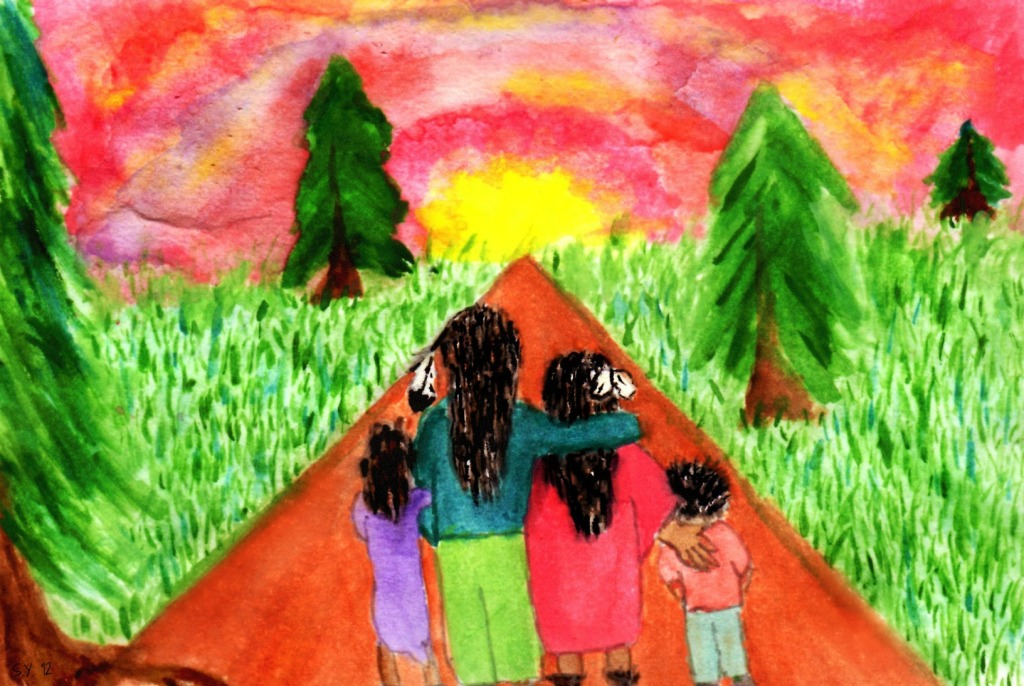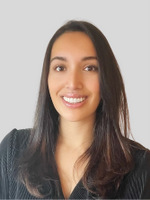 Health Services Master of Public Health (MPH) student Tara Ogilvie conducted her practicum project, "Identifying Early Learning and Literacy Approaches Among Native Hawaiian and Pacific Islander Families," with UW faculty member Myra Parker at the Seven Directions Indigenous Public Health Institute in collaboration with the United Indians of All Tribes Foundation (UIATF).
The goal of the study was to assess the needs of Native Hawaiian and Pacific Islander (NHPI) families related to early learning and literacy, in order to inform the development of a culturally-relevant curriculum for use with the UIATF's Ina Maka Family Program.
The Ina Maka program is an in-home family service serving 50 Alaska Native, American Indian, and NPHI families with young children (prenatal to age 5) in King County, Washington. The program provides opportunities for engagement, community building, and knowledge sharing between home visitors and young children and their caregivers. The home visitors (lay health workers trained in home visitation) use cultural customs like crafts and singing, and educational materials on topics like coping with trauma, exercising, and eating healthy, to provide the supports that children need for healthy early development. Each home visit is unique, and the home visitors work with families on topics such as playing, or developmental stages like crawling, dependent on parent preferences.
Programs such as Ina Maka are a relatively new development in the United States. Historically, home visit programs were developed using a "one-size-fits-all" approach, which is not necessarily appropriate to the needs of families from different racial and cultural backgrounds, especially those from Indigenous backgrounds. "Structural barriers, such as inadequate access to resources, racism, and higher rates of policing and surveillance, social determinants of health, such as socioeconomic status, educational attainment, and access to health care, and factors such as colonization, acculturation, and cultural loss, can place NHPI populations at a disadvantage here in the mainland United States," Ogilvie said.
The good news is that access to culturally-competent resources can help address these health and social disparities. "Culturally-appropriate support includes resources and practices that align with the person's cultural values and norms," Ogilvie said. "And that enhance and maintain the strengths that are embedded within that culture. In the realm of early learning and literacy for NHPI children, this may involve using parent and family perspectives to develop teaching approaches, the use of traditional stories and tales to explain and conceptualize teaching material, and incorporating language and imagery that is representative of NHPI people and experiences."
Conducting research based on disaggregated data that focuses solely on the intended population — in this case, the NPHI community — can reveal the needs of and inequities facing certain racial and cultural groups, and these findings can be translated into practical and culturally-appropriate interventions. This was the focus of Ogilvie's MPH practicum research.
For her practicum study, Ogilvie conducted and analyzed five qualitative interviews with NPHI parents and cultural experts, regarding approaches to culture-based education and hands-on methods for learning and literacy, in order to better understand how to provide culturally-appropriate support for NHPI families.
Ogilvie's analysis revealed the following key findings:
Culture is important to these parents, and should be embodied through education and school curriculum. Said one participant, "By bringing in the cultural teachings into children's lives, that sets them up for success in the future because they already have a solid rock for their foundation. And it is from there that they'll be able to anchor in and root into and ground into their cultural identity, which connects them to their ancestors."
Both one-on-one and small group settings should be considered for teaching activities, but the choice should depend on the child's individual learning style.
The centrality of the family unit is an important NHPI cultural value, and interconnectedness between generations is seen as important for teaching moments between family members, and for the preservation of culture.
The inclusion of older siblings and other family members in learning activities may enhance the benefits of hands-on learning experiences. One participant shared, "I feel like in Hawaiian culture, we learn everything from the old people. We learn everything from our Kupuna [elders] and our future is totally within that balance of old and young. So, if those relationships don't exist, the more we will lack in the future."
Teaching material for children should be interactive and engaging, and not always through paperwork. For example, children should be encouraged in singing, dancing, storytelling, games, and hands-on experiences in nature.
Samoan and Native Hawaiian families reported that learning to behave respectfully was the number one thing that children must first learn. However, there were individual differences in what parents wanted their children to learn, in part based on the parents' feelings of connectedness to their own culture.
Western influence on parenting and teaching styles and priorities needs to be further explored.
Taken together, these findings suggest that culture plays an important role for NHPI families. While there are cultural nuances between Hawaiian and Pacific Islander cultures, cultural identity and pride were described across families as something that contributes to family connectedness and promotes wellbeing for children.
As far as next steps, the team plans to conduct 20-30 additional interviews on the themes identified in this preliminary study. Ultimately, by expanding knowledge on cultural humility and sharing these findings with the home visitor program, the study team aims to make home visits more advantageous for NHPI caregivers and children.
"By working with caregivers and their young children, we can contribute to positive outcomes and success for these children," Ogilvie said. "We can also reduce interactions with barriers that exist in social systems, such as fragmented policies and practices that impact Indigenous communities by perpetuating inequitable access to education, employment, and healthcare."
Ogilvie's research experience to date has focused on helping communities overcome struggles due to inequitable access to resources, but her MPH practicum presented a unique opportunity to work with NPHI communities. "I strongly embrace my Hawaiian heritage, and believe it's important for there to be racial and cultural representation in the realm of research and community work," Ogilvie said. "While health disparities are well-documented among NHPI populations, much remains to be learned around the cultural resilience and protective factors evinced by my community, and by other Pacific Islander communities. These community strengths are key pieces of information to consider when developing best practices to advance racial equity."
Ogilvie's Health Services MPH classes, such as "HSERV 580: Foundations of Health Behavior and Social Determinants of Health," have allowed her to develop a framework for understanding underserved populations through a social determinants of health lens, which she said are "imperative to understanding the health trajectories and outcomes for communities and how to mitigate the negative effects of social determinants." Ogilvie has also strengthened her qualitative research methods skills through courses such as "HSERV 517: Introduction to Qualitative Research Methods," "HSERV 581: Theories and Strategies of Health Promotion," and "HSERV 507:Health Communication and Marketing for Health Promotion."
Long-term, Ogilvie plans to continue collaborating with research and health professionals to better serve Indigenous populations. "I aim to develop sustainable solutions for addressing health disparities and evaluating social determinants of health among NHPI groups," Ogilvie said. "I envision myself staying in the Seattle area and working with local NHPI organizations and communities to ensure that public health services are appropriate, available, and accessible to these groups."