After becoming a Latina immigrant to the United States in 2015, Stefani Florez-Acevedo had two firsthand experiences that made her "aware of the urgent need to increase representation of Latinx scholars among the circle of agenda-setters in public health research," she said.
The first experience was after one year living as an immigrant, when she was diagnosed with an anxiety disorder, due to the social stresses from the acculturation process. "Despite having a strong epistemological background as a mental health researcher in Colombia, and professional experience helping refugees access resources to deal with emotional issues, I found myself struggling with finding and accessing culturally-appropriate mental health care in the U.S.," Florez-Acevedo said. This experience, along with the desire to help other Latinx people going through similar situations, motivated Florez-Acevedo to pursue her Health Services Master of Public Health (MPH) training at UW, and "become a voice of support for my community when dealing with health care challenges."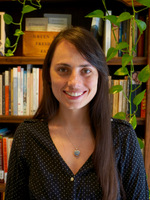 The second troubling experience occurred during the first year of her MPH, while Florez-Acevedo was working as a Research Assistant for a local organization. "As part of a larger study, I was recruiting seriously-injured patients who spoke only Spanish, to help them navigate our complex health system, especially with regards to their mental health care," Florez-Acevedo said. "When the pandemic hit, funds were cut, and an immediate and final decision was made to stop recruiting only these Spanish-speaking patients, while the study continued for all other patients."
Together, these experiences represented "a bitter awakening" to the urgent need to make structural changes with regards to who dictates the research agenda, and the representation of Latinx individuals as decision makers in public health.
In July 2020, Florez-Acevedo began her MPH practicum with El Centro de la Raza, a community-based agency in Seattle. The project focused on designing and implementing a community needs assessment to understand the needs of and challenges facing the South King County Latinx community, both before and during the pandemic. Under the direction and support of Health Services faculty member Linda Ko, Florez-Acevedo designed a qualitative approach that included conducting focus groups in Spanish: her own first language, and the participants' preferred language.
"The conversations during the focus group sessions confirmed previous findings, showing that the Latinx community has been disproportionately impacted by the pandemic," Florez-Acevedo said. "The community has endured an overwhelming economic, physical and emotional burden." Some of the participants lost their jobs, were exposed to the virus, and/or lost close relatives, both in the US, and in their home countries. Study participants also reported increased experiences of discrimination during the pandemic, based on appearance and perceived racial status, gaps in English proficiency, and undocumented status. These experiences with discrimination posed barriers to accessing a variety of crucial resources, including access to stable and well-paid jobs, health care, nutritious food, and high-quality education.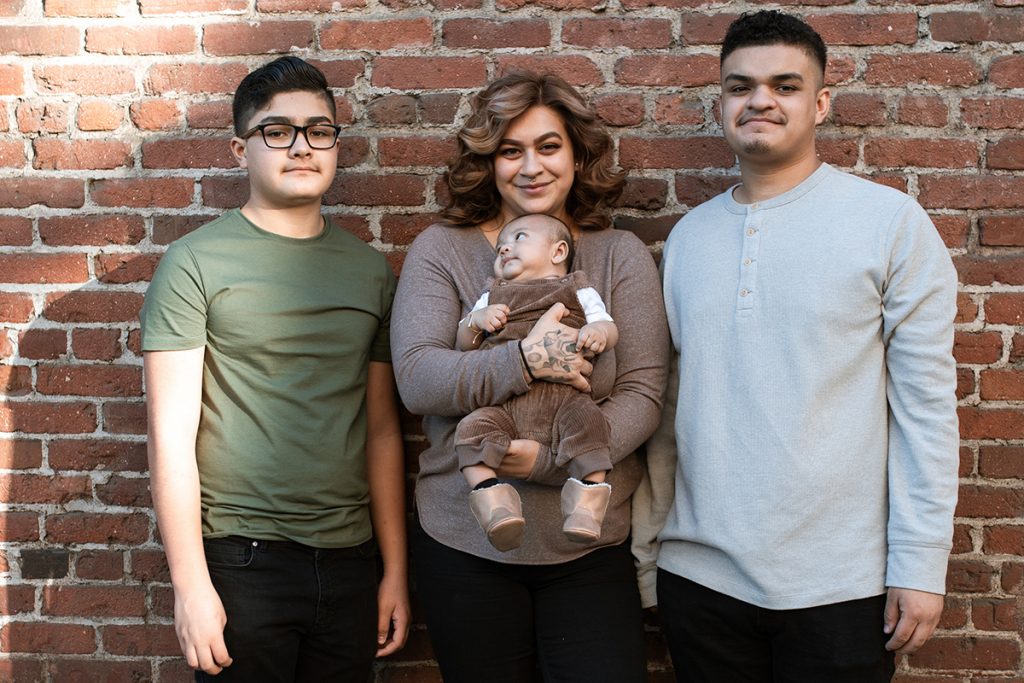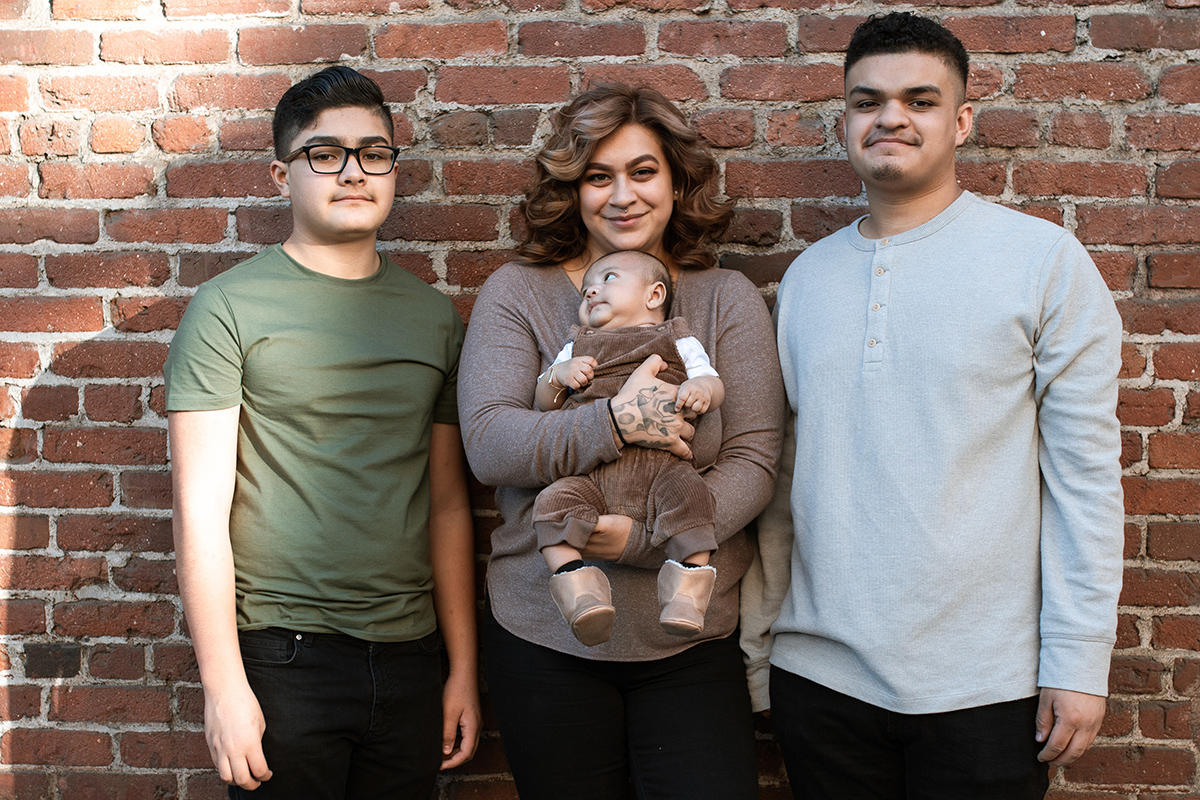 "As a Latina immigrant and public health professional, I could relate to many of the challenges that participants mentioned, but I was also aware of the importance of using a culturally-relevant approach to understand the problems, and to propose real and sustainable solutions," Florez-Acevedo said. "The fact that the participants had the opportunity to express all their concerns in Spanish, and that they understood, in a transparent way, what the main goal of the focus groups was, made participants feel secure to share their concerns in a safe space. This is important because one of the main barriers to engaging with the Latinx community is, understandably, the lack of trust they feel towards organizations and institutions in the US."
Florez-Acevedo hopes that the findings from her community needs assessment will guide future work to help Latinx community members overcome these structural barriers, and to advocate at the local- and state-level for the Latinx community.
Florez-Acevedo credits her MPH training at UW with giving her "effective tools for addressing the social determinants of health when proposing strategies to improve population health and reduce health disparities among communities that have been historically marginalized and oppressed." Especially helpful in this regard were classes such as Strategies of Health Promotion, Research Methods of Social and Contextual Determinants of Health, Qualitative Research Methods, Structural Racism, Population Health and Disparities, and Community-Based Participatory Research.
Florez-Acevedo is also using these skills in her thesis research with Health Services faculty member Barbara Baquero, at the Health Promotion Research Center. For the past year, Florez-Acevedo has been coordinating a community-based project in King County, called Shop Healthy ("Compre Saludable"), which aims to understand the challenges facing local Latino small-food retailers during the pandemic, as well as to develop and evaluate the usability of a toolkit for safe pandemic operations. The preliminary findings from this study have provided further evidence that "the pandemic has only deepened the social and health disparities facing the Latinx community, despite our community's vast contributions to the economic and cultural development of this country."
Florez-Acevedo's public health experiences in the classroom, and through research and practice, have taught her that "As public health professionals, we have a responsibility to identify the barriers facing different communities, and to develop effective responses to improve community life conditions and well-being, using a social justice lens. This is more important than ever, in the midst of a global health crisis."
Florez-Acevedo's long-term career goal is to become a leading scholar with the capacity to shape the research agenda to better serve the Latinx community, and to work with the community to help reduce disparities facing Latinx immigrants. Florez-Acevedo will be earning her MPH in June 2021, and as the next step in this journey, she will be continuing on with her Ph.D. in Health Services at UW starting in Autumn 2021.