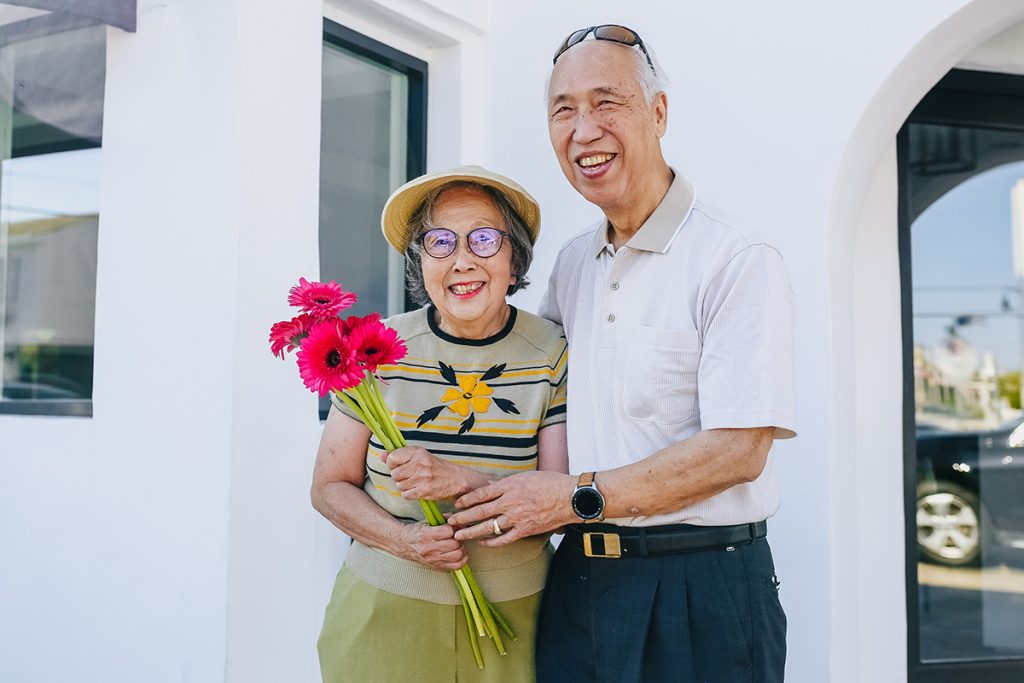 For her thesis study, second-year Health Services Master of Public Health (MPH) student KeliAnne Hara-Hubbard conducted interviews with leaders and staff from community-based organizations serving older Asian and Asian American adults in Washington state to understand the impact of the COVID-19 pandemic, and assess how well the organizations were able to adapt to the changing environment and client needs. The project was completed with support and mentorship from Linda K. Ko, and in partnership with Eun Jeong Lee at the Asian American Resource and Information Network.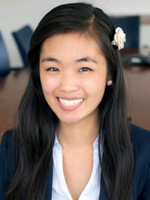 Hara-Hubbard recruited two individuals from each community-based organization — one person in a leadership role, such as presidents, CEOs, executive directors, or senior managers and one person in a direct service or staff role, such as a case manager, program manager, educator. Hara-Hubbard then interviewed them via semi-structured qualitative interviews from February through March 2021. She assessed the interview content, using a theoretical framework on the fusion of crisis management and resilience development. Hara-Hubbard received financial support for her thesis from the Northwest Center for Public Health Practice, which allowed her to hire another student, Daisy Wong, to provide support as a second coder. "Ko, Lee, Wong, and I all identify as Asian American women, which I believe has helped us in this project," Hara-Hubbard said.
Four themes emerged from Hara-Hubbard's analyses, which illustrated the ways that community-based organizations strengthened their resilience during the COVID-19 pandemic:
mission-driven motivation to continue serving older Asian American adults;
transition to virtual services to serve older Asian American adults safely;
development of coping strategies for dealing with the stress and fear of the pandemic and racial discrimination; and
collaboration with other organizations to offer mutual support.
Together, Hara-Hubbard said, these findings suggest that "Asian American communities and the organizations that serve them have been incredibly resilient during the COVID-19 pandemic, despite institutional barriers and racial discrimination."
Hara-Hubbard hopes that future work will focus on dismantling structural barriers to equitable care, we well as on continuing to strengthen and support community-based organizations.
Hara-Hubbard's journey to focusing on these issues in her work grew out of her lived experiences, as well as her formal training. "I have been lucky to learn so much from my peers, who have mentored me throughout my schooling at UW," Hara-Hubbard said. "Conversations with them, along with my own experiences as an Asian American woman, helped me realize that I wanted to make sure the Asian American community was being heard, especially now. Because of the model minority myth (which perpetuates stereotypes about 'successful' Asian Americans, and erases the racism and classism that many Asian Americans face), it is often assumed that Asian Americans are not significantly affected by the COVID-19 pandemic and anti-Asian xenophobia. But we in the community know that this isn't true, and so it was important to me to tell these stories and highlight both our community's unmet needs, as well as our incredible resilience."
Hara-Hubbard reports that her MPH training has "fundamentally changed the way that I think about health, and has influenced the ways in which I identify and reflect on my social identities." Through HSERV 580 with Professor India Ornelas, Hara-Hubbard learned how systems influence health, while Professor Linda Ko's HSERV 517 course introduced her to "the beauty and richness of qualitative data."
"The opportunity to amplify the voices of individuals and communities that you interact with is a privilege," Hara-Hubbard said. "I hope to continue developing these skills moving forward."
Hara-Hubbard also credits her experience working as a teaching assistant under Anjulie Ganti for SPH 491, the undergraduate Public Health-Global health capstone course, with influencing her thesis research. "Anjulie has taught me so much about social identities, positionality, social justice, and the true meaning of equity," Hara-Hubbard said. "I hope to bring those learnings into my work as a student and researcher."
Looking to the future, Hara-Hubbard hopes to continue working closely with her community. "Current events and the rise in anti-Asian xenophobia have reminded me of how important it is to stay grounded and connected to your community," she said. "I aim to continue to be a voice that supports our people in the future."
"I know that North, West, Southeast, and South Asian American communities often get overlooked when using the term 'Asian American,' and instead, we focus on East Asian Americans," Hara-Hubbard said. "I use the term 'Asian American' deliberately, as I recruited organizations serving all Asian American communities. I want to emphasize that this data represents multiple organizations serving individuals of diverse ethnic backgrounds, but as it was a smaller project, there are still many stories that I could not capture within our community."