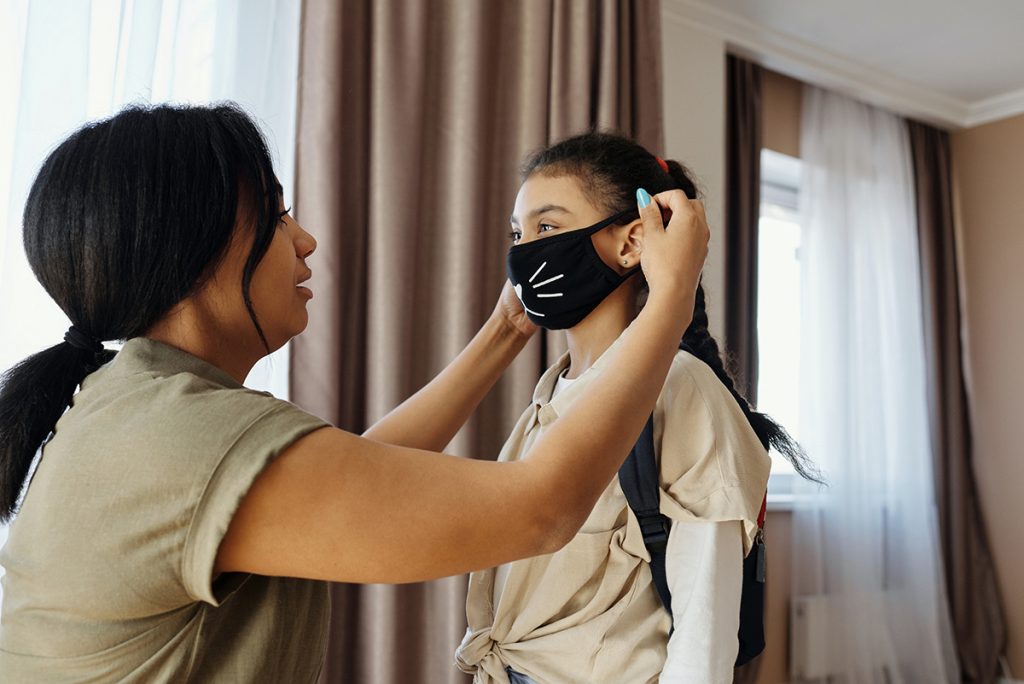 The COVID-19 pandemic has intensified underlying inequity gaps in United States social safety nets surrounding income, shelter, food, childcare, social support, and the ability to access needed prescription medications. In response, communities have mobilized to support the basic needs of fellow community members by forming 'mutual aid' networks, which use "mutually-beneficial cooperation and reciprocity" to "provide direct aid as part of radical movements trying to get to the root causes of problems," in the words of anarchist Petr Kropotkin, and trans activist, writer, and teacher Dean Spade, respectively.
During the pandemic, mutual aid networks have typically congregated online, on platforms such as Facebook, Instagram, Next Door, WhatsApp, and Signal, and provide direct assistance through socially distanced or online deliveries of goods, social support, or informational and resource exchange like helping someone apply for a job.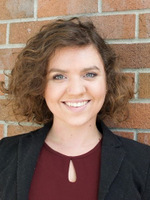 Community-Oriented Public Health Practice Master of Public Health (COPHP MPH) student Emily Devora Hops studied mutual aid networks during COVID-19. "Mutual aid has long been a part of society, and arises whenever ineffective or unjust governing bodies make it necessary for communities to care for each other directly. In what we now called the United States, Native American, African American, trans, and immigrant communities have used mutual aid to survive and confront racism, capitalism and individualism."
Although this phenomenon is being studied in the United Kingdom, minimal research has been conducted to date on mutual aid networks in the United States.
Devora Hops sought to address this knowledge gap through her MPH capstone research in partnership with UW Bothell's School of Nursing and Health Studies. For her study, she conducted interviews with 14 mutual aid organizers across the US, to explore the degree to which mutual aid networks in the era of COVID-19 are implementing the principles and tenets of mutual aid, including: solidarity not charity; non-governmental, non-hierarchical organizational structure; inherently political nature; and provision of meaningful support to vulnerable people for mutual liberation.
Devora Hops' study identified several tensions in COVID-19 mutual aid efforts: challenges realizing the true "mutual-ity" of mutual aid (equitable exchange of resources and support), racial equity concerns linked to decision-making, and differences between charity and mutual aid models (while charity upholds and sustains hierarchies, mutual aid gets at the root of the problem to change the hierarchical structure, through radical trust, political education, and low barriers to support).
Devora Hops found that mutual aid networks are creating strategies to align their solidarity intentions with their actions. For example, to enhance the "mutuali-ity" of mutual aid, some network organizers are pairing people up based upon their "needs" and potential "gives," and/or recruiting people who are receiving support to provide support as well.
"At its heart, the goal of mutual aid is to help people understand and address the root causes of the issues we see in society, like why some people have generational wealth and others do not, or why some people are expected to live longer and others are not," Devora Hops said. "In reality, these inequities are not caused by the people themselves, but by systems of power. Through mutual aid, people have the opportunity to learn about these root causes, and to become engaged in advocating for changes and meeting the real needs of people, so we can all be free from oppression and inequities."
These efforts are likely to have far-reaching impacts, far beyond the end of the pandemic. "As mutual aid has become popular during COVID-19, more people have become engaged in political education, redistribution of resources, direct action, and true mutual liberation," Devora Hops said. "Realizing these goals requires also confronting white supremacist and capitalist practices seeping in from the non-profit industrial complex." These are the kind of grassroots efforts that ultimately catalyze societal change.
Before entering the COPHP MPH program, Devora Hops worked on food security issues with underserved communities at institutions of higher education in California, and developed health fairs in Oxnard and Santa Paula. "Although I received an award for my work as 'Most Engaged Student' and was recognized by the California State Legislature, I realized that this was not enough, because people were still struggling, and my efforts were not making structural changes in people's lives," she said. "I chose to study at COPHP to shift my career to focusing on upstream issues affecting health, and to center anti-oppression and anti-racism in my public health work. I wanted to learn from community organizers and political educators who are on the ground doing the work and supporting communities."
In the beginning of the pandemic, UW Bothell Nursing and Health Studies faculty member Nora Kenworthy and COPHP faculty member Amy Hagopian recruited undergraduate and graduate students to work on specific topics surrounding COVID-19 and health equity. "I jumped on the opportunity to focus on mutual aid networks," Devora Hops said. "I was inspired by seeing the ways that communities were coming together to help each other in the face of the pandemic. I thought this research would be a great opportunity to uplift the efforts of community organizers, and connect them with one another to share skills and grow together."
Devora Hops will be graduating in Spring 2021. "Throughout my career, I plan to continue advocating for structural changes with communities I am a part of, to help those who are underserved and center those who are most affected."