Meet Sarah Wylie, an alum of the UW Community-Oriented Public Health Practice Master of Public Health (COPHP MPH).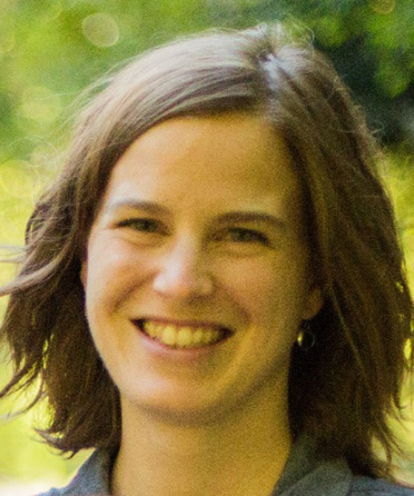 Health Promotion Strategist, Oregon Health Authority
Sarah Wylie graduated from the Community-Oriented Public Health Practice Master of Public Health (COPHP MPH) program and is now working as a health promotion strategist for the Health Promotion and Chronic Disease Prevention Section of the Oregon Health Authority – Public Health Division.
Wylie discusses the benefits of problem-based learning, the role her classmates played in the learning experience and the variety of projects she worked on during the COPHP MPH program.
What kind of work are you doing currently?
My current position with the Oregon Health Authority is a strategic communications position that touches on multiple risk factors and health outcomes. I have projects relating to tobacco use, physical activity and nutrition, alcohol and marijuana use, health systems change, and even asthma, arthritis and healthy aging. In our section, we focus on policy, systems and environmental changes that affect health and further health equity. This means that in addition to developing social marketing campaigns, my team also thinks critically about how we work with decision-makers on policy development and further public health priorities in public opinion. I love this work because I have a bird's-eye view from the state level, and I get to think critically about how to change the system. Every day brings a new challenge. I'm still relatively new to this job, and I'm always learning.
How has the COPHP MPH program helped you in your career?
The program has helped me in two main ways: It strengthened my ability to think critically about upstream factors that influence health and helped me develop the necessary skills to be part of a highly functional team. Without my COPHP MPH experience, I would feel far less comfortable facilitating difficult conversations, stepping up to manage complex projects, drawing on others' strengths to develop the best possible product or drawing on outside community partners to get their perspective. COPHP MPH also taught us to set priorities and consider the greatest change that could be made with the resources and circumstances at hand.
How would you describe the learning experience of the COPHP MPH program?
Overall it was one of the most intense learning experiences I've ever had, in a good way. From the very beginning I felt like I was in a room with a lot of interesting and smart people who already had a lot of great work experience to bring to the table. That was definitely a theme throughout the program — learning as much from my classmates as I was from the cases or facilitators.
What were your classmates like?
They were exceptional. Some of them are still my closest friends. I think the program did a great job assembling a group of people with very diverse career experience. As we worked together on cases and projects that were directly benefiting the community, we were coworkers as well as classmates. In terms of thoughtfulness, intelligence and experience it really was an impressive group of people.
How would you describe the faculty?
The faculty were very approachable and, though they had these great careers of their own, they were more interested in our learning. I also liked how accessible they were outside of the classroom. I definitely felt like I could've gone to a number of the faculty, in addition to my own advisers, if I were having any issues.
What is your impression of the problem-based learning component of the program?
I felt like there was no time where we weren't fully involved in the learning experience. For example, it was during the time of the H5N1 [bird flu] outbreak, so the program director asked us how the program should deal with the problem. I think that is what makes the program so worthwhile. Instead of going through a program where you can say, "I wrote a paper or read a bunch of articles," what you're actually able to say is, "I was faced with this problem and figured out the best solution for this community, and then I took these action steps to help them get there." When you're out in the real world, it's much more helpful to have those concrete skills and hands-on experiences.
What types of projects did you work on?
I did my practicum with Public Health – Seattle & King County, in the violence and injury prevention program. I also did a capstone project where I worked with a community-based organization that put together a toolkit to measure community mobilization work. Some of our other projects included a traffic safety project up in Snohomish County, a needs assessment for a church in the U-District, and helping a town just outside of Seattle figure out how to communicate better with its limited English proficiency populations, in case of a public health emergency.
Do you have any advice for people thinking about a career in public health?
Don't get too wrapped up in the subject area you plan to specialize in, but really focus on the skills and the type of change you want to see instead. I think a lot of people go into public health programs thinking, "I want to work on diabetes," or, "I want to work on heart disease." But what I realized is that it's really about a skillset and about the types of changes that you want to implement. There are so many different causes where you can make a difference. I think staying open to the possibilities and the type of work you want to do was one of the biggest things I learned from that program.
More COPHP MPH Alumni