India Ornelas, Acting Chair and Professor of Health Systems and Population Health, has been named an Aspen Institute 2023 Ascend Fellow. The Ascend Fellowship brings together leaders from across the U.S. who are transforming systems to promote the well-being and prosperity of all children and families. 
"I'm honored and humbled to be part of this cohort," said Ornelas. "It includes so many amazing leaders of color doing transformative work across the country. I'm excited to learn from others about the strategies and approaches they are using." 
Ornelas joins a cohort comprised of 20 leaders from diverse backgrounds and 15 states. Ranging from early childhood innovators and government officials to university professors and nonprofit executives, these fellows are well-connected, well-prepared, and strategically positioned to influence change on a broad scale.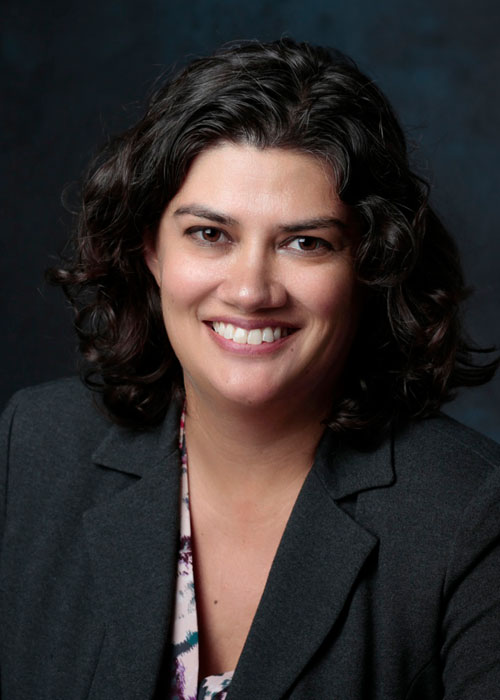 Four Fellowship Forums serve as a centerpiece of the program, where fellows step away from their daily roles to immerse themselves in a transformative experience. These forums include dedicated time for peer-to-peer learning and the opportunity to recharge and renew.
"What I love about this opportunity is that it gives me the opportunity to be a student again. I'm really excited to learn from the other fellows."
Fellows receive support to develop meaningful projects and leverage the Aspen Institute's influence to amplify their leadership and bold ideas. The program recognizes the importance of including those most affected by systematic inequity in decision-making processes, fostering a collaborative approach where leaders work alongside community representatives.
"It's so important to marry evidence-based strategies we learn through research with what the community needs, and what the community's strengths are," said Ornelas. "That's the magic, when you can build on cultural strengths that already exist in a community."
Learn more about the Aspen Institute and the 2023 Ascend Fellowship cohort on their website.