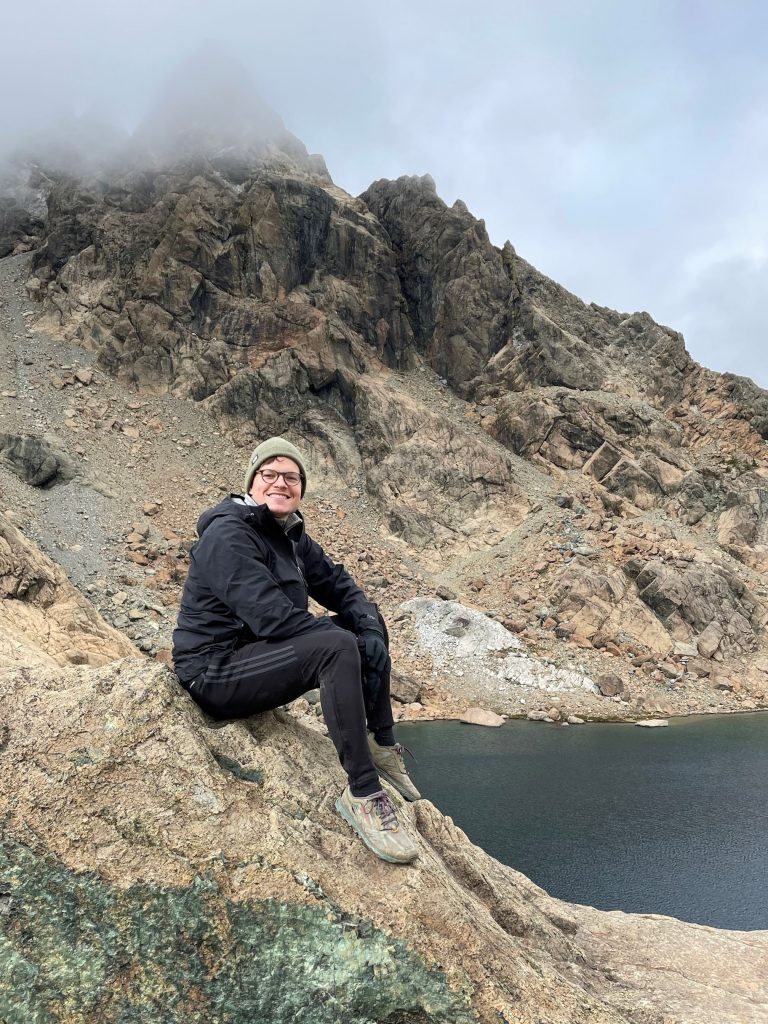 Wade Angeli is the marketing and student recruitment specialist for the UW Online Master of Public Health (MPH) program.
Here is a little about Wade in his own words.
How did you make your way to working in higher education and public health?
Wade: When I returned to the U.S. after three years abroad, I moved to D.C. and worked at ISEP Study Abroad (a university student exchange and study abroad non-profit), where I managed content marketing and communications. I loved working at ISEP but I ended up getting laid off in November 2020 as part of significant staff cuts due to COVID-19's drastic impact on international exchange and study abroad. I knew I wanted to continue working in either higher ed, online education, or mission-based experiential and outdoor education programs, and I had a somewhat lofty goal of moving out West. I was particularly drawn to the University of Washington and Seattle after visiting one of my close friends in 2018, who was pursuing her master's in global health at the time. While I did not have prior experience working in public health or health sciences, I was interested in advancing accessibility to education and careers for people who genuinely care about the health and well-being of communities, particularly those that are underrepresented or underserved.
What goals do you have for your work in the department?
Wade: My main role is to maintain and expand enrollment of strong candidates to the Online MPH program, which has grown to add a second cohort this spring and is one of the most diverse programs in our department. I want to continue growing diversity and access to our program — making sure that the next generation of public health leadership appropriately reflects the communities they serve, and providing the opportunity for those who want to advance their education and career, but may not have the means to do so through a traditional program. While the pandemic has been a challenge for everyone and many in-person programs have especially struggled, it has created opportunity for programs like the Online MPH program to really shine, and we strive to position our program as a leader in the school, across Washington and the Pacific Northwest, and in the public health field overall with top-notch curriculum, instructional design, faculty, and student services.
What do you enjoy doing outside of work?
Wade: I particularly enjoy outdoor activities like hiking, backpacking, and biking. I've been in Seattle for less than a year so I'm constantly checking out neighborhoods, restaurants, parks, and trails that are still new to me. My partner and I recently got a patch at the community garden on our street, so I'm also hoping to grow my gardening skills and enjoy some homegrown veggies this summer. When I don't feel like braving the weather outside, I'm happy to stay in with our two cats (pandemic babies) and hack away at my backlog of movies, series, and video games.