Meet Lee Hicks, an alum of the UW Community-Oriented Public Health Practice Master of Public Health (COPHP MPH).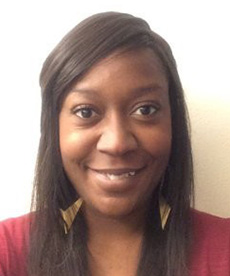 Project Manager, Global Health Programs at PATH
Lee Hicks developed an interest in international work early in her academic career. As an undergrad, she knew that a bachelor's degree in international studies and Spanish as well as working abroad would make her competitive in the field. After graduation, Hicks accepted an internship in Brazil that focused on youth development, which later paved the way for her move to Mozambique to serve as a Peace Corps volunteer.
During her two-years of service, Hicks was temporarily assigned to a faith-based organization that provides educational resources for vulnerable youth and a large international nonprofit that sponsors an HIV/AIDS peer education program. It was through this experience that she realized she wanted to work in global health.
"I realized there was so much inequity in the field of development that I didn't understand," Hicks said. "It fueled my passion to continue to work in international development, to try to undo these injustices. Other volunteers suggested I get a master of public health if I wanted to continue to grow in the field of global health."
Following the guidance of her peers, Hicks completed her service and enrolled in the University of Washington Community-Oriented Public Health Practice Master of Public Health (COPHP MPH) program. Since graduating, Hicks served as the program manager for the Mozambique portfolio at Health Alliance International and recently started a new role as a project manager for PATH's Global Health Programs.
Hicks shares her experience in the COPHP MPH program and how it prepared her to tackle health inequity issues locally and around the globe.
You were working on the other side of the globe when you realized you wanted to pursue an MPH. Why did you decide to do the COPHP MPH program at the University of Washington?
I applied to the University of Washington because it has one of the top public health programs in the country. The COPHP MPH was a great fit because it seemed like there was a sense of community, a great mentorship structure and many networking opportunities. I was also drawn in by the program's pragmatic design. I wanted to apply what I had learned abroad and the COPHP MPH curriculum encouraged me to do so.
Could you tell us more about the COPHP MPH pragmatic design?
The COPHP MPH curriculum is grounded in a case-based learning approach. We would work in small groups to identify and answer the learning objectives in each case. This structure enabled us to learn from each other as well as draw from our collective lived and professional experiences. The community engagement course, for example, enabled us to partner directly with local organizations to address public health issues in the area.
Could you share how this program helped you with your goal of working in global health?
The faculty in the COPHP MPH program were adjunct faculty in the department of global health and provided great insight. We spent time discussing domestic topics, but also explored cases that had an international scope.
I was also intentional about the types of practicum and capstone projects I pursued to make sure my learning experiences were tied to global health. For my practicum project, as well as my summer job, I pursued opportunities linked to sexual and reproductive health.
I also developed relationships with communities that were non-English-speaking or not from the United States. I speak Spanish and Portuguese and spent a summer volunteering at an organization that helps predominantly Latino communities. After I formed relationships with the people at that organization, I decided to focus my capstone on that organization.
What was your capstone about?
Data suggests children who have parents involved in their education attain a higher level of education. Among communities of color, however, parent engagement is relatively low compared to their white counterparts. My mentor, a COPHP MPH faculty member, directed me to an opportunity with a nonprofit's program that sought to close this gap and increase engagement among predominantly Latino parents. I not only developed an evaluation toolkit for the nonprofit, but I also conducted a mixed-methods evaluation of the program. Although I rarely look at the project-specific findings, I always referenced the evaluation toolkit when I worked at my previous position.
What other skills did you develop during the COPHP MPH program that you use in your career?
In my previous role, I was able to participate in conversations related to epidemiology and biostatistics thanks to what I had learned from the COPHP MPH program. Through the COPHP MPH applied learning format, I developed important soft skills such as project management, public speaking and facilitation skills — something that isn't often taught in a master's program.
Congratulations on your new position as a project manager for PATH's Global Health Programs. What do you look forward to in your new role?
I'm looking forward to more growth. PATH is a big organization with lots of resources, so I'm excited to learn about new systems and processes. In my new role, I have more autonomy and can apply what I've learned in the leadership space.
I'm also excited about my new relationships with different country partners. For example, I'm working with people from the Democratic Republic of the Congo, Ukraine, Kenya and India. It's been a great experience exploring different cultures and learning how to be an advocate for their country offices.
More COPHP MPH Alumni