Meet Jeremy Morton, an alum of the UW Bachelor of Science in Health Informatics and Health Information Management.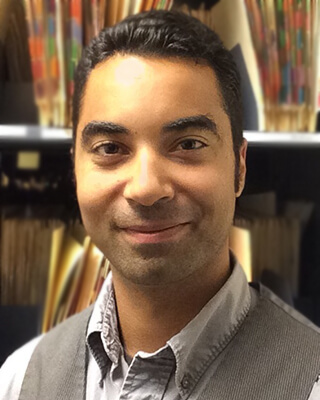 Senior Epic Analyst, Skagit Regional Health
After his daughter was born, Jeremy Morton decided he had to make a career change. Looking to switch from the late nights of being a stage technician to something with a more family-friendly schedule, Morton decided to pursue health information management. "It fit a lot with my existing skillset," he said.
Can you describe your current position?
I work for Skagit Regional Health as a senior Epic analyst, working closely with senior leadership, vendors and analyst teams on the configuration and implementation of the electronic medical records system. My team is generally responsible for designing, building, testing, validating, installing and modifying the system, as well as providing training, documentation and ongoing support. If anything is amiss with the system — from coding to release of information — we are the go-to team.
What does your day-to-day work look like?
In a growing hospital system, the day to day tends to vary. During the implementation phase, we had some weeks that were primarily meetings and configuration work sessions. Other weeks we would sit and test configurations and applications and coordinate with training teams to deploy workflows. Since going live, we're working on information gathering and reporting for compliance purposes and medical records clean-up projects.
What do you enjoy most about your work?
I enjoy problem-solving. When I'm making solutions for large data projects, it's very reminiscent of carpentry, painting or anything else creative. It takes a lot of out-of-the-box thinking and creative problem-solving to reach usable solutions.
Why did you decide to pursue your bachelor's in HIHIM?
I worked a couple of years at Group Health Cooperative. I realized I had a knack for these very amorphous projects — where there's something wrong and we don't know why and need to investigate, figure it out and design something. That utilized my skills from my night job, which was stage technology and theater design.
What about the UW program in particular attracted you?
It is well connected. Having gone through college once already, I thought that going to a university that had ties with local health care organizations was a good idea. The program's capstone project connects students with health care organizations all over the city, and the mentor program connects students with professionals all over the region.
In addition, the University of Washington had the best reputation and the strongest program. And its curriculum was designed for people who were already working full time, as I was.
How did the HIHIM degree help you get your current job?
My current position requires a working knowledge of implementation and documentation standards, which I learned in the classroom and from the real-world experience of the capstone project. I've applied the skills I gained in the HIHIM program to every position I've held in the field, and that's allowed me to be successful.
Can you tell us about your capstone project?
It was for King County Jail Health Services. Our project was to improve how they track suicide attempts in the jail. They were keeping track in an Excel spreadsheet, but for something that important, they wanted a better solution.
My partner and I looked through the data requirements and designed the outline of a database their IT team could build for them. With a database designed with retrieval in mind, they can turn all that dark data, all that unused data, into actionable information and knowledge.
How does your degree fit into your long-term career plans?
It's definitely integral to my long-term career plan. One of the last classes in the program is on professionalism and leadership, and we had to chart our desired career and education trajectory. Ultimately, I want to be a chief clinical informatics officer or a clinical operations consultant. So this degree is the foundation that I'm building my career on.
What was your biggest takeaway from the program?
In health information management we have to be able to take really complicated, convoluted information and make heads or tails of it quickly. It can be very rewarding to do that and achieve solutions. It helps people, and it is very satisfying professionally. So that's my biggest takeaway.
More HIHIM Alumni