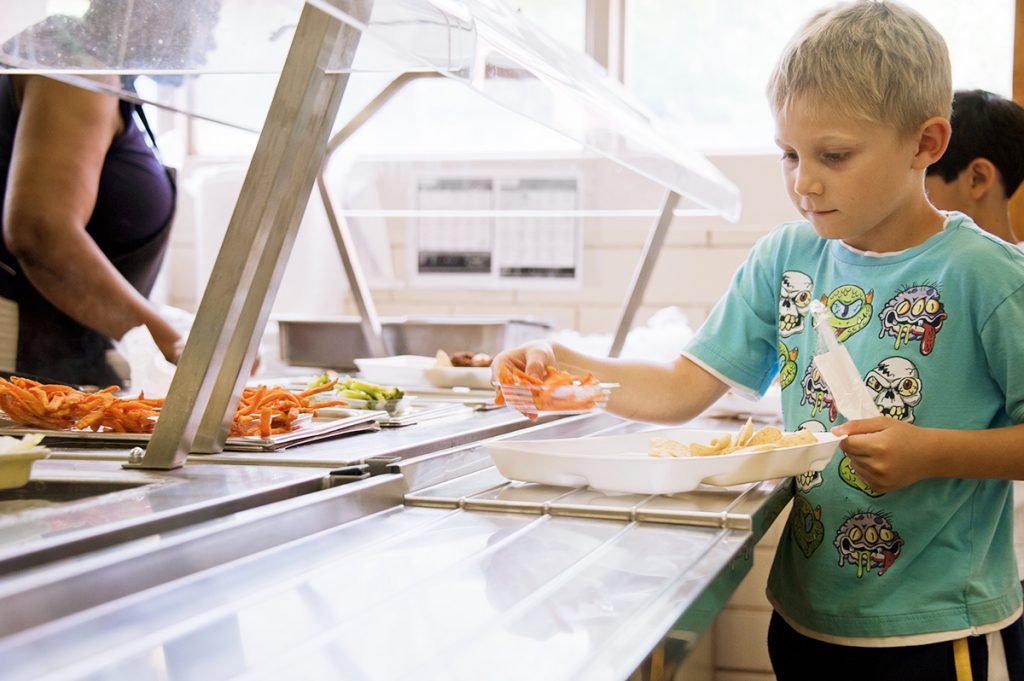 The Community Eligibility Provision (also known as CEP) is a policy that allows schools and school districts in communities experiencing poverty to provide free meals (breakfast and lunch) for all children in the school, regardless of household income. The goals of the policy are to reduce food insecurity and obesity among children in low and lower-middle income households. While evidence strongly suggests the policy increases participation in school meals, its effect on children's health remains unknown.
Jessica Jones-Smith and her team are hoping to better understand the policy's effects with a new $1.8 million study funded by the National Institutes of Health (NIH). Specifically, her team will determine the program's effect on child obesity, as well as estimate its effect on population-level obesity disparities by race, ethnicity, and income.
Jones-Smith is an associate professor in the UW Department of Health Systems and Population Health (HSPop), along with the UW Department of Epidemiology, within the School of Public Health. She specializes in social, environmental, and economic causes of obesity risk.
"With this new study, we have an opportunity to finally see how the Community Eligibility Provision affects children and their families," Jones-Smith said. "Knowing its impact can advance effective policies for helping prevent childhood obesity and other detrimental health experiences, such as parental stress and/or food insecurity."
The policy has high potential to decrease obesity and possibly decrease obesity disparities because it provides free, healthy meals with fewer barriers to access — families do not have to apply, sign-up, or prove a need. This can help reduce financial burden and food insecurity for communities experiencing high levels of poverty. Although the Community Eligibility Provision has potential, Jones-Smith and her team will evaluate whether it is supporting better childhood health and well-being.
During this study, the team will look at the following key pieces of data:
Longitudinal medical records from a large sample of children in lower-income households from 21 states
Nationally representative, school-based cohort sample
Nationally representative, longitudinal cohort of children
School and school district aggregate data from a census of all fifth, seventh, and ninth grade children in California — a state with a large population that includes diverse racial and ethnic communities
Better understanding the impact of the CEP food policy — which expands social safety nets protections — on obesity prevention will advance policies that can help communities address childhood obesity, a public health issue that currently lacks sustainable solutions.