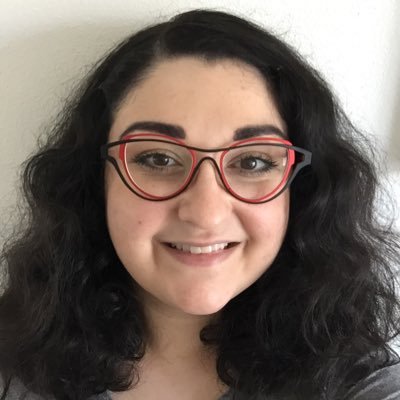 The Center for Health Innovation and Policy Science (CHIPS) welcomes Layla Booshehri to the newly created position of associate director. Before being selected as the associate director, she served as an investigator with the center.
Booshehri is also a clinical assistant professor in the UW Department of Health Systems and Population Health (HSPop) within the UW School of Public Health. Her research focuses on the dynamics of complex systems and its applications to social welfare policy, health policy, and financial literacy as important aspects of life that directly affect individual and group health. In particular, she investigates the dynamics of collective decision-making, the distributional effects of state-administered social assistance programs, and the complex drivers of economic development towards the goal of identifying policies to promote economically sustainable and resilient communities.
She earned a master's and doctorate in applied physics from Rice University after earning her bachelor's in physics from the University of Florida. Prior to joining the University of Washington faculty in 2019, she was at Drexel University where she worked as a research assistant professor in the Department of Health Systems and Sciences Research. While at Drexel she was also a faculty fellow in the Center for Population Health and Community Impact.
Booshehri talks more with us about her research focus and the unique perspective she brings to CHIPS.
What brought you into the public health field after earning multiple degrees in physics?
I received my doctorate from Rice University's applied physics program, a multidisciplinary graduate program with faculty across nine departments at Rice and four institutions in the Texas Medical Center. Learning from such a diverse group of faculty shaped my interest in understanding the dynamics of collective behavior in interacting systems. With each new graduate research opportunity, I found myself searching for the most complex interactions to apply my training, namely human interactions and population level dynamics. After graduating from Rice, I hung up my lab coat and dove headfirst into the Washington D.C. policy arena.
What drew you to public health research around economic security, social welfare policy, and financial literacy?
As both a research associate in the School of Public Policy at the University of Maryland and a policy analyst at the non-profit EveryoneON, I learned firsthand how the lack of integration and coordination between the programs that make up the U.S. social safety net cause inequity and disparity in social protections across sociodemographic groups. In addition to providing vulnerable families with resources to meet their basic needs, the social safety net serves as a tool to help mobilize households out of poverty or to bounce back from temporary financial setbacks. However, because the safety net is comprised of a collection of programs whose funding, administration, and eligibility standards derive from various levels of government, this results in a highly fragmented system where some groups face unnecessary roadblocks. My work seeks to resolve these structural barriers and to inform the design of policy interventions capable of strengthening social protections across the entire U.S. population.
What are you most looking forward to as the CHIPS associate director?
As associate director of CHIPS, I look forward to implementing programs designed to include students directly in program evaluations and engagements with community partners and policymakers. This fall, we are planning to launch a health policy traineeship program for students focused on policy brief writing surrounding issues facing Washington state. Throughout the program, trainees will have the opportunity to learn how to effectively prepare deliverables for policy engagement, with the goal to help inform the direction of public health policy at both the community and state level.
What are your interests and hobbies outside of the office?
Although the pandemic introduced many failed experimental hobbies, my long-lasting hobbies continue to be karaoke, the band BTS, and watching Korean dramas — feel free to contact me if you need any recommendations.