For students already immersed in their careers, pursuing a master's degree while working full-time can seem insurmountable. However, the majority of students in the University of Washington's Master of Health Informatics and Health Information Management program work full-time.
To better support students with full-time careers, the MHIHIM program is delivered in a flexible hybrid online format called HyFlex (Hybrid Flexible), where classes are held both in-person and online simultaneously. This means the students are in control and can decide which format works best for them while still engaging with the entire cohort.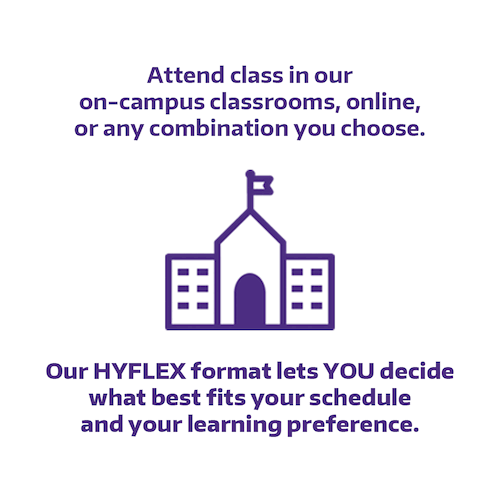 Managing Both Roles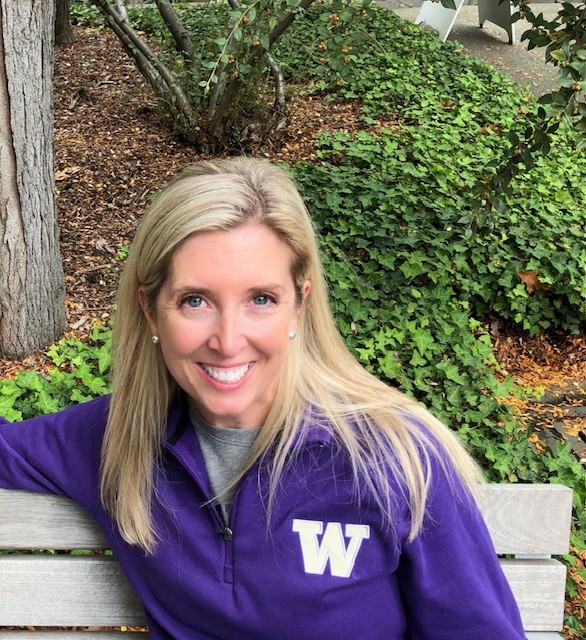 While in the program, MHIHIM alum Serena Carlson worked full-time as a Clinical Optimization Project Manager for King County Public Health in the Jail Health Services division. In this role she led intricate technical projects which involved implementation of clinical software programs that interface with Electronic Health Records and Pharmacy Management Systems.
Halfway through the program, Carlson transitioned to a role at UW Medicine IT Services as a Customer Engagement Program Manager. Here her primary responsibilities expanded to development and implementation of IT operational engagement strategies, program roadmaps, and customer campaigns, all while advising on strategic communications and change management best practices.
When asked how she managed her time between a full-time career and classwork, Carlson immediately credited "organizational skills!" As an example, "I set time aside each week to tackle assignments and study. My family, friends and co-workers all understood these boundaries."
The Advantage of HyFlex
For Serena, the HyFlex program "helped me balance school, family, and work, and realistically be successful in all three. I could devote specific days to be 'head down' in my work and school. It also allowed me the flexibility to respond to critical work items if needed," she added.
"We found that full-time work often makes attending classes on-campus difficult or impossible. Students who pursue a master's degree while working full-time may find attending classes through HyFlex to be a convenient option," said Jim Condon, Program Director of Health Informatics and Health Information Management Programs. "Although HyFlex may not benefit everyone, it certainly decreases difficulties attending classes for many."
According to Condon, the HyFlex format has also shifted class demographics. "We believe HyFlex has been a 'game changer' in the delivery of the program. We have experienced extremely diverse student cohorts since instituting HyFlex. Many of our students would not have been able to pursue graduate studies under traditional program delivery methods."
Career Advancement
Before she had even completed the program, Serena's career path had been impacted. "My MHIHIM degree helped me attain the role I have now, which is my absolute dream job! I love technology, however so many in IT are so ingrained with the technical details – as they should be – that it can be difficult to pivot and explain to a clinical or operational audience all the details and benefits that make sense to the audience. That's where I come in!"
Carlson works with the clinical, operational and IT teams. "It's a perfect combination for me. I am fortunate to work with so many great people across UW Medicine. I couldn't imagine doing anything else!" The degree not only equipped her with the skillset to improve operations, but also provided real-world insights. This combination makes her an invaluable asset in the health care field.