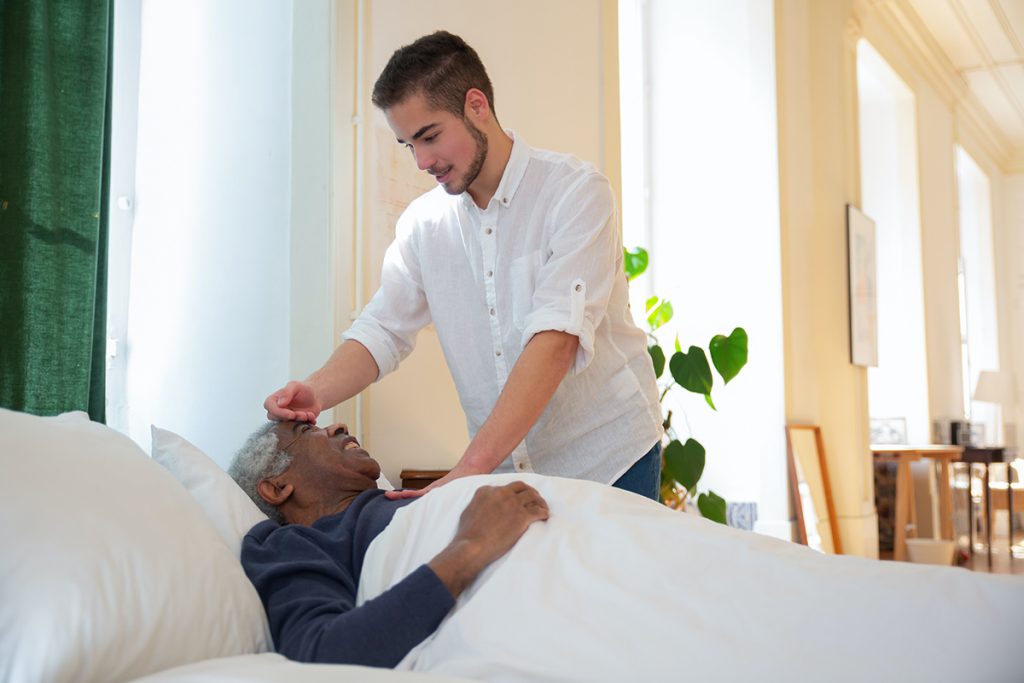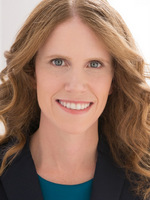 For many families, hospice care can provide a safe and restful space to spend time with loved ones in the final days of terminal illness. M. Courtney Hughes, an alum from Health Services Ph.D. program, knows this from her own experience.
"I spent the last week of my grandmother's life with her in hospice care," Hughes said. "While it was a sad time, we had many great moments that week, which was due in part to the comforting care hospice services provided." Following this experience, Hughes dedicated herself to investigating this "bright spot in health care," and conducting research aimed at expanding access to hospice care.
Prior studies have shown that there is a racial or ethnic disparity in hospice utilization rates. Specifically, white patients with terminal illness utilize hospice services about 30% more than their counterparts of color. This inequity is concerning, because hospice care has been shown to improve the patient's quality of life and the experience for family members. Hospice can also decrease the costs related to curative treatments, as it can be considerably less expensive than more intensive treatment such as emergency department visits, mechanical ventilation, and cancer treatments. "It is crucial that hospices and policymakers take steps to ensure that all terminally ill patients have access to these benefits," Hughes said.
To explore these issues further, Hughes teamed up with Erin Vernon, a health economist from Seattle University and UW Economic Ph.D. alum from 2009, to explore how closing the disparities gap in hospice utilization would impact Medicare spending. "We believed by quantifying the financial impact, we could better inform policymakers considering legislation focused on access to hospice care," Hughes said.
The team found that eliminating the gap in hospice utilization between white and underrepresented groups would save, on average, about $2,105 per Medicare enrollee, resulting in nearly $270 million in annual cost savings. After this initial study, Hughes and colleagues ended up writing an op-ed in The Hill, sharing these findings, and stressing the importance of promoting access to the Medicare hospice benefit.
The team's subsequent studies collected data from hospice administrators nationwide, to identify important aspects of hospice inclusion strategies. Key strategies identified including tailoring strategies to the local communities, addressing social determinants of health that extend beyond end-of-life care, and having a diverse and bilingual staff.
"The current social dialogue and strong interest in this topic from administrators indicate that this is an ideal time for hospices to focus on improving inclusion," Hughes said. "Even relatively simple steps, like forming a diversity committee or reaching out to a local community group, can make a significant difference." Hughes would like to see future work inform the development of more comprehensive approaches to hospice inclusion, for example, efforts that involve hospices, community health care systems, and governmental agencies.
Hughes' journey to focusing on these issues in her work grew out of her doctoral studies at UW. "While in the Ph.D. program, I worked with Donald Patrick, Jeff Harris, and Peggy Hannon to study health behavior change and disparities based on sociodemographic factors," she said. "Similar research questions surface when examining end-of-life care: Are there groups that do not have access? What could be done to help improve access?"
Hughes and her team are now conducting a mixed methods study examining telehealth in hospice care, and its implications for racial/ethnic and rural health disparities. The work is especially timely during the COVID-19 pandemic, as more patients are receiving care through telehealth.
Academic Articles