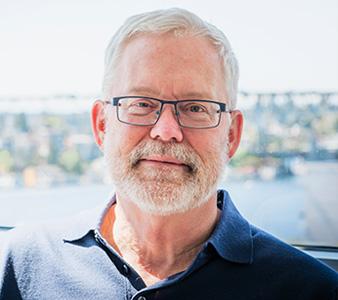 Jeff Sconyers
Teaching Professor Emeritus, Health Systems and Population Health

206-221-8020 | jscony@uw.edu
Office HSB
Box 357660
Magnusen Health Sciences Center, 1959 NE Pacific St., Seattle, WA 98105
Research Interests
Emergency preparedness and response; institutional conflicts of interest
Bio
Jeff Sconyers was Senior Vice President and General Counsel at Seattle Children's Hospital, Seattle, for 21 years. He is past president of the Washington State Society of Healthcare Attorneys, founding co-editor-in-chief of the Washington Health Law Manual (first published 1996), and co-author of "Pediatric Risk Management" in ASHRM's Risk Management Handbook for Health Care Organizations. He is a former member of the Board of Directors of the American Health Lawyers Association, and a frequent speaker on topics including legal ethics, public health law and practice, and issues affecting teaching hospitals and academic medical centers. He served on the Advisory Commission on Childhood Vaccines, appointed by the Secretary of Health and Human Services, including two terms as Chair of the Commission. He is also former chair of the board of directors of Northwest Healthcare Response Network. He was admitted to practice in Washington in 1982, in Connecticut in 1984, and in Massachusetts in 1985.
Education
JD Yale University, 1982
AB College of William And Mary, 1976
Academic Programs and Affiliations
Recent Publications (PubMed)
Sconyers JM. Kudos, and a correction. Hastings Cent Rep. 2011 Mar-Apr;41(2):11.
Emergency preparedness, response & recovery checklist: beyond the emergency management plan.
Belmont E, Fried BM, Gonen JS, Murphy AM, Sconyers JM, Zinder SF; Public Interest Committee, American Health Lawyers Association. Emergency preparedness, response & recovery checklist: beyond the emergency management plan. J Health Law. 2004 Fall;37(4