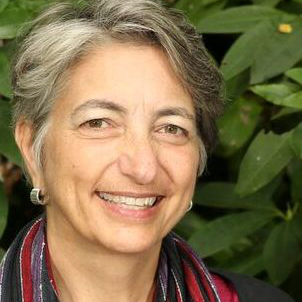 Amy Hagopian
Professor Emeritus, Health Systems and Population Health

206-616-4989 | hagopian@uw.edu
Office H-690E, Health Sciences Building
Box 357660
1959 NE Pacific St., Seattle, WA 98195
Research Interests
International health workforce issues, the effects of war on global health
Bio
Amy Hagopian, MHA, PhD, served for many years as program director of the Community Oriented Public Health Practice program where she teaches a core health policy course. She also teaches a 4-credit MPH course, Public Health Planning, Advocacy and Leadership skills, a project-based public health skill-building course.
Hagopian's wide-ranging interests are unified by the idea that the maldistribution of power undermines health. She has dedicated much of her professional and personal life to opposing war and promoting peace. She's also researched the migration of health workers from poor countries to rich ones, and works on homelessness and incarceration as health issues.
She co-teaches a course with Evan Kanter, MD, PhD, "War and Health." She led a team to estimate mortality associated with the 2003 invasion of Iraq and has conducted other research on the effects of war on health. She is active in the American Public Health Association's international health section and peace caucus, and is the 2018 recipient of the APHA's Vic Sidel and Barry Levy Peace Award. She serves on the editorial board of the American Journal of Public Health, and on the Nuclear Weapons Task force of the Washington Physicians for Social Responsibility.
Education
PhD Health Services, University of Washington, 2003
MHA Health Administration, University of Washington, 1983
Academic Programs and Affiliations
Recent Publications (PubMed)
News