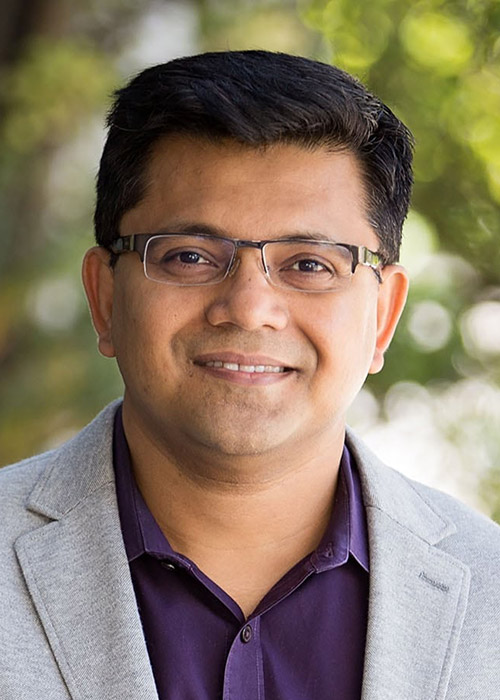 Anirban Basu
Professor, Health Systems and Population Health
Professor, Pharmacy
Adjunct Professor, Economics

206-616-2986 | basua@uw.edu
Office H-375Q, Health Sciences Building
Box 357630
Magnuson Health Sciences Center, 1959 NE Pacific St., Seattle, WA 98195
Research Interests
Health econometrics; cost-effectiveness; comparative effectiveness and value of information analyses; quality of life; spill-over effects; substantive focus on cancer, mental health and diabetes
Bio
Anirban Basu's work sits at the intersection of microeconomics, statistics, and health policy. His research focuses on comparative and cost effectiveness analyses, causal inference methods, program evaluation, and outcomes research.
Currently the Stergachis Family Endowed Professor and Director of the Pharmaceutical Outcomes Research and Policy Program at the University of Washington, Basu also serves as faculty member in the Department of Health Services and as an adjunct in the Department of Economics. Previously, Basu taught on the faculty of the University of Chicago Department of Medicine, where he remains an external affiliate of the Center for Health and the Social Sciences.
In addition to his position as a faculty research fellow at the National Bureau of Economic Research, Basu is as an associate editor for Health Economics, Journal of Health Economics, and Observational Studies, and has served as panelist or speaker at many economics and health studies conferences, nationally and abroad.
Education
PhD Health Economics, Public Policy, University of Chicago, 2004
MS Biostatistics, University of North Carolina (Chapel Hill), 1999
MS Pharmaceutical Sciences, University of Toledo, 1997
BS Pharmaceutical Sciences, Jadavpur University, 1995
Academic Programs and Affiliations
Recent Publications (PubMed)