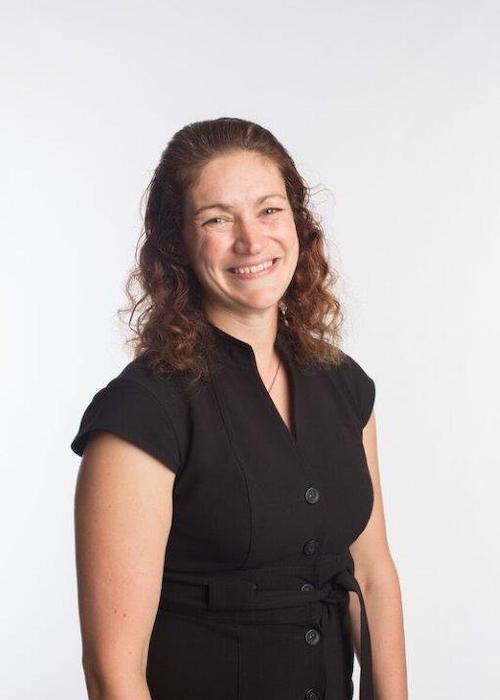 Sarah Veele
Clinical Assistant Professor, Health Systems and Population Health

Research Manager, State of Washington

360-688-3465 | svbrice@uw.edu
Research Interests
Applied and translational research; populations furthest from opportunity; child welfare and juvenile justice reform; gender equity; university and government collaboration
Bio
Sarah Veele is the research and program evaluation administrator for the Washington State Department of Children, Youth & Families, and a clinical assistant professor in the Department of Health Systems and Population Health. She is a 2017 Robert Wood Johnson Foundation Interdisciplinary Research Leaders fellow and a 2013 fellow of the Reducing Racial and Ethnic Disparities in Juvenile Justice Program at Georgetown University. Sarah developed the first replicated public reporting of racial disproportionality in the Washington State juvenile justice system, co-developed the One Girl Better Systems Program which centers the voice of girls to prevent girls with status offenses from falling into the juvenile justice system, and drafted the initial proposal for statewide coordination of service for youth experiencing crisis in Washington State.
Dr. Veele's current research focuses on the risks and needs of some of Washington State's most vulnerable youth: children ages birth to five, children who are involved with child welfare, and those who have been committed to Washington state for treatment and rehabilitation. Dr. Veele founded the Research and Evaluation division of the DCYF Office of Innovation, Alignment, and Accountability in 2018 and leads a team of skilled researchers dedicated to better understanding these systems, identifying evidence-based solutions, and supporting the application of findings in real-world settings.
Sarah volunteers her time coaching youth sports and serving on multiple boards and commissions dedicated to wellness and community. She is particularly passionate about creating opportunities for young people, serving as treasurer of the Justice for Girls Coalition of Washington State which is a national leader in offering practices, programs, and policies tailored for girls facing adversity so they can overcome obstacles, access opportunities, and secure a purposeful future.
Education
PhD Health Services, University of Washington, 2010
MPH Epidemiology, University of Michigan, 2005
BA Sociology, Loyola University (Chicago), 2003
Academic Programs and Affiliations