Student ambassadors are current UW Master of Health Administration (MHA) students who are here to help prospective students learn about the MHA program at the University of Washington. They have a wide variety of experiences and interests.
Interested in meeting an ambassador?
Please contact us (hmigradinfo@uw.edu).
Class of 2023 Ambassadors
Emma Fulbright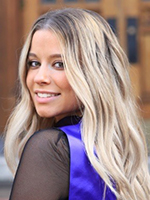 Hello! I am super excited to be a student ambassador for the MHA program. As an undergraduate and graduate student from the University of Washington, I have a love for UW. I was born and raised in Redmond, Washington, and have a love for the Pacific Northwest. Though I received my undergraduate degree in business communication I always knew I wanted to pursue a masters in health care administration. I believe health care needs to be more accessible, affordable, and equitable, and I believe the UW MHA program is the first step in getting us there.
The UW MHA program has so much to offer, and what stood out to me when applying, was the resources and mentorship offered by the faculty and other MHA students. The program's approach of dividing us into teams from day one and keeping us in them for the year sets us up to be prepared for the real world after graduation. This program also offers many connections and resources such as case competitions, guest lectures, internship opportunities and custom projects in our own communities. In addition to the professional aspect, I have also appreciated the friendships I have made within my cohort. I am very happy I chose a program that is smaller and more catered to the students. I am eager to be able to help any incoming and prospective students!
Julia Garcia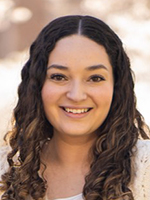 Howdy! I am excited to be serving as a student ambassador for the MHA program. I was born and raised in Texas where I also received my Bachelor of Science degree in public health from Texas A&M University, but luckily, I got to the University of Washington as fast as I could! In the two years between graduation and beginning the program, I had the opportunity to train and launch dozens of COVID-19 testing sites as a training manager at a health startup. However, my interest in health care started at a young age when I realized that the health care my parents were receiving was being negatively impacted by their language barrier with the physicians in my rural community. This inspired me to pursue a career in health leadership because I believe that systemic changes are necessary to bring about equitable care for all people, no matter their identity. With a growing need for access to care, especially in underserved rural areas, I envision a future where we use technology to expand the reach of health care to the millions of people living in health provider shortage areas by expanding the capabilities of telehealth.
Besides the beautiful location in the heart of Seattle, I chose the UW MHA program because of its commitment to diversity. The learning curriculum has consistent themes of equity, diversity, and inclusion and incorporates current events that guide our understanding of the challenges we will face as we step into leadership roles. Additionally, the students within the cohort all come from distinct backgrounds and offer unique perspectives on what being a health care leader truly means, which drives meaningful in-class discussions.
Outside of academia, I love running and exploring the beautiful scenery that the Pacific Northwest has to offer. Please feel free to reach out to me if you have any questions!
Eliman Marenah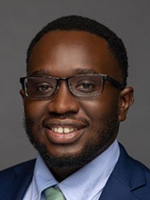 Hello! I am proud to serve as a student ambassador for this esteemed program. I was born and raised in The Gambia, West Africa. I am passionate about community service and leadership. I'm confident in my ability to impact the health care industry positively. I hold a Bachelor of Science in wellness promotion from Georgia Gwinnett College and have honed my leadership, team building, and event planning skills. I have held various leadership positions, including student body president and International Student Association president, gaining valuable experience in civic engagement, multicultural programs, and leadership development. I'm eager to bring my skills and knowledge to the Master of Health Administration program at the University of Washington and make a difference in the public health field. I value collaboration and inclusion and am thrilled to be part of the dynamic and diverse community at the University of Washington.
Regin McLane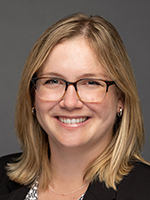 Hi! I was born and raised in Washington state, and I've lived in several states across the nation before returning home to study health administration at the University of Washington. I am a registered dietitian. I practiced in acute care and home health prior to joining the MHA program. As a clinician, I've had the privilege of offering support to patients and families during some of the most vulnerable times of their lives. At the same time, I've witnessed the gaps in the health care system that let down patients, families, clinicians, and communities. These experiences have inspired me to earn my master's degree in health administration so I can be well-equipped to affect organizational change in a complex, dynamic industry.
There are two reasons I chose to be a student ambassador:
I am excited and optimistic about the future of health care.
I am eager to contribute to the journey of future health care leaders.
I welcome you to contact me with any curiosities or questions. I hope to see you in purple and gold!