We are delighted to share the bios of the current students of the UW Health Services Ph.D. program in the UW Department of Health Systems and Population Health (HSPop) within the School of Public Health.
Student bios are divided by their area of emphasis.
Evaluative Sciences and Statistics
Lars Almquist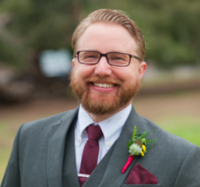 Lars' research interests lie at the intersection of community violence and public health, with an emphasis on engaging firearm violence as a determinant of individual and population health. Additional interests include the utilization of public health interventions to strengthen community resilience, reduce retaliatory violence, enhance criminal justice reforms, support refugee recovery from trauma, and mitigate the onset of civil war.
Prior to entering the doctoral program, Lars obtained a master's degree in peace and justice studies from the University of San Diego and a bachelor's degree in political science from the University of California-San Diego. Prior to enrolling in the School of Public Health, he served as an AmeriCorps VISTA working with Iraqi refugee youth and subsequently worked as a grant writer for San Ysidro Health, a federally qualified health center serving more than 105,000 patients in San Diego County.
Lars' previous research includes an assessment of the peacebuilding effects of agricultural cooperatives in post-conflict Burundi, as well as serving as the Senior Research Assistant for a federally funded project investigating the scale and scope of street gang involvement in sex trafficking in San Diego.
During the 2019-2020 academic year, Lars is working as a Research Assistant with Dr. Sarah C. Walker at the Center for the Study & Advancement of Justice Effectiveness (SAJE) in the UW Medicine Department of Psychiatry nd Behavioral Sciences.
Anna Localio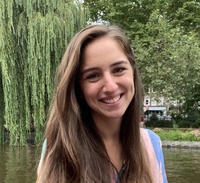 Anna received her MPH degree from the University of Pennsylvania and has a Bachelor's degree in Sociology from Boston College. Previously, she worked as a research coordinator at the University of Pennsylvania, researching clinical interventions for adults with asthma in Philadelphia. She also worked at the Community Food Bank of Southern Arizona as a bilingual application assistant for SNAP and other public benefits. Her research interests include health policy, implementation and evaluation sciences, health disparities in chronic disease and food security. Anna will be an AHRQ NRSA T32 trainee during the 2019-2020 academic year.
Ammarah Mahmud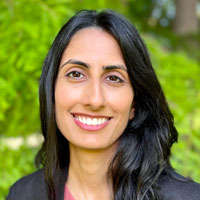 Ammarah's area of interests include exploring the impact of health delivery models, and assessing outcomes associated with health system integration and care coordination strategies. Ammarah will be an AHRQ NRSA T32 trainee during the 2019-20 academic year.
Prior to entering the doctoral program, Ammarah was a Policy Analyst at the RAND Corporation and received her MPH in Health Policy and Management from Emory University.
Lesley Steinman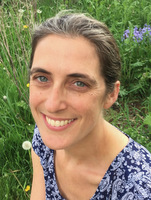 Lesley's research interests include implementation science, healthy aging, global mental health, community-clinical linkages, community engaged research, self-management and chronic conditions, health disparities and health equity, underserved populations, and mixed-methods research.
Prior to entering the doctoral program, Lesley earned her MSW with a concentration in Clinical/Contextual Practice and her MPH with a concentration in Social and Behavioral Sciences from the University of Washington.
Lesley currently works as a Research Scientist for the University of Washington's Health Promotion Research Center, partnering with people, providers, and community-based social service organizations to disseminate and implement a home-based collaborative care model for depression (PEARLS) and other evidence-based programs for healthy aging and chronic disease self-management.
She is also working with UW and Cambodian partners on several global health research projects – an mHealth trial to improve diabetes and hypertension management through a peer educator model across Cambodia, and a collaborative care pilot to build capacity among social workers, physicians, nurses, and psychiatrists to integrate diabetes and mental health care in Phnom Penh.
Health Behavior and Social Determinants of Health
Jessica Acolin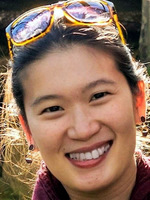 Jessica is interested in how individuals incorporate non-financial resources and constraints into health-related decision making. Her current research interests involve investigating multi-level interventions to prevent mental illness and promote mental health, including measuring the impact of the built environment on resilience and comparing the effectiveness of individual and community-level interventions.
Prior to entering the doctoral program, Jessica earned her MA in Dance/Movement Therapy & Counseling from Drexel University. As a clinician, she has worked with victims of violent crime, adults with severe mental illness, families in the court system, and marginalized communities. She is passionate about integrating social determinants into our understanding of mental health and illness.
Carolyn Fan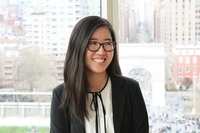 Carolyn has a bachelor's in Global Public Health & Sociology from New York University. After graduation, she worked as a clinical research coordinator in the Department of Anesthesiology at Mount Sinai Hospital and as a project coordinator for the PRIDE Health Research Consortium at Hunter College (formerly CHEST).
Her areas of interests include social determinants of health for queer and trans people of color, neighborhood-level health disparities, and the impact of technology on health and health research.
Carolyn is an AHRQ NRSA T32 trainee for 2019-2021.
Raymond Ruiz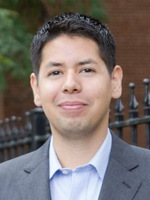 Raymond's research interests include health disparities research with sexual and gender minorities, including health outcomes related to cigarette smoking and HIV.
Prior to entering the doctoral program, Raymond completed his Master's degree in Latin American and Caribbean Regional Studies at Columbia University in the City of New York. Raymond also holds a Bachelor's degree from Johns Hopkins University where he double majored in Latin American Studies and Spanish. Since graduation, he has worked on various research studies at Howard Brown Health in Chicago, IL and most recently was a Research Specialist at the University of Illinois at Chicago.
Raymond is an AHRQ NRSA T32 trainee for 2018-2020.
Health Economics
Donghoon Lee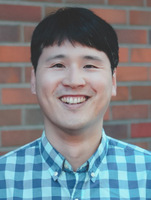 Donghoon's research interests include cost-effectiveness analysis, health policy evaluation, and applied econometrics.
Donghoon studied economics in Yonsei University (Seoul), and earned his master's degree in health policy as part of a joint program between the London School of Economics and the London School of Hygiene and Tropical Medicine with a Korean government scholarship.
Prior to entering the doctoral program, Donghoon worked as a researcher for three years, evaluating the cost-effectiveness of health interventions in Korea, such as hepatitis B vaccination, diabetes care for the elderly, and smoking cessation.
Donghoon is a Fulbright scholar for the 2018-2019 academic year.
Diana Poehler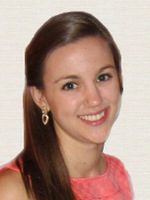 Diana's research interests include applied econometrics, consumer choice, health insurance, and behavioral health. Her dissertation evaluates the impact of Health Insurance Exchange policies on consumer inertia and consumer welfare. Diana is also developing a Multiple Criteria Decision Analysis (MCDA) with the Veterans Affairs (VA) to help dysvascular patients facing an amputation elucidate their values and preferences for amputation level.
Prior to entering the doctoral program, Diana double majored in Mathematics and Economics at the University of North Carolina at Greensboro in 2013. She worked as an Associate Economist at RTI International prior to beginning her doctoral training.
Diana was an AHRQ NRSA T-32 Health Services Research Pre-Doctoral Trainee from 2017-2019.
Diana is originally from Raleigh, NC, and moved to Seattle to begin school at UW.
Implementation Science
Robert Ellis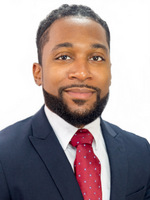 Robert's research interests include healthcare innovation, operational improvement, and access for underserved communities.
Prior to entering the doctoral program, Robert earned his Masters of Health Administration (MHA) at Columbia University after earning his Bachelor's degree in Health Promotion and Public Health at the University of Georgia.
Robert has worked as a consultant to multiple firms and organizations specializing in performance improvement and research.
Robert is working as a Research Assistant with the UW Health Administration program for the 2018-2019 academic year.
Occupational Health
Erica Chavez Santos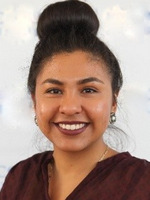 Erica's area of interest is community-based participatory research, specifically addressing Latinx health disparities.
Erica is a Washington State native who completed a Bachelor's in Biology and Public Health at UW, followed by an MPH degree in Sociomedical Sciences at Columbia University. She has worked as both a research and teaching assistant, and has worked as both a patient navigator and executive intern at Sea Mar Community Health Centers in Seattle.
Erica is an Occupational Health Services Research trainee for the 2018-19 academic year.
Shanise Owens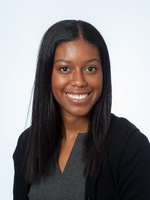 Shanise earned a Master of Science in Global Mental Health from the London School of Hygiene and Tropical Medicine and holds a Master of Arts in Clinical Psychology.
She previously worked on research to address racial and ethnic health disparities and Sexually Transmitted Infections at the US Department of Health and Human Services in the Office of Minority Health and Office of HIV/AIDS and Infectious Disease Policy. Shanise has extensive work experience in the field of mental and behavioral health, and specializes in child and adolescent therapy.
Her research interest broadly include, disparities in health care service utilization, health economics, occupational and mental health.
Shanise is an Occupational Health Services Research pre-doctoral trainee during the 2019-2020 academic year.