Student ambassadors are current students of the Online Master of Public Health (MPH) program who help prospective students learn about the program and all it has to offer. The ambassadors have a wide variety of experiences and interests.
If you're interested in connecting with one of them and learning more about the OMPH program, please email us (onlinemph@uw.edu).
Manuel Carmona (he/him)
Deputy Director | City of Pasadena Public Health Department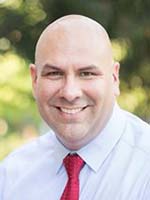 Growing up in a low-income community scarred by gang violence and substance abuse, I was motivated at an early age to explore approaches for building healthy communities. After completing a bachelor's degree in community development and a Master of Public Administration, I worked in a variety of municipal operations before joining the Pasadena Public Health Department.
I quickly recognized the potential of public health programs, which sparked my interest in program areas beyond my assigned duties. I set out to learn about public health concepts, including social determinants of health and health equity. In 2019, I was promoted to deputy director and decided to return to the classroom to make the most of my new role.
I was drawn to the UW Online MPH program due to the focus on health equity and social justice. While working full time, I am improving my ability to lead and facilitate upstream interventions and systems change. The virtual classes and team approach promote a thoughtful exchange of ideas and build meaningful relationships with classmates and faculty alike. The comprehensive curriculum is balanced to develop both practitioners and those interested in academia.
Now more than ever, the field of public health needs leaders capable of facilitating changes to improve health outcomes. I applaud your decision to pursue a graduate degree in the field and encourage you to contact me if you have any questions about the program or my experience at UW.
Samara Heydon (she/her/ella)
Healthy Communities Supervisor | Snohomish Health District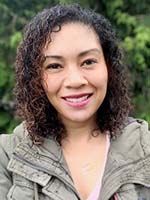 I am a born and raised Washingtonian, spending most of my life in Tacoma. My younger sister and I were raised by my Japanese and Irish mother and African American father. After graduating with my Bachelor of Science in Public Health from UW Seattle, I joined the United States Army reserve, where I still serve as a Civil Affairs Officer. I also sit on a Veteran Foundation board, chair an Equity and Trauma Informed Leadership Committee, and coach my son's sports teams.
I supervise many public health programs, such as opioid prevention; advancing health literacy; vaccine education; safe schools; suicide prevention; and tobacco, vaping, and marijuana prevention. I'm honored to support such amazing people and the incredible work they do. I bring much of what I learn from this program into my everyday work to increase equitable access to services and support for our historically underrepresented communities.
I chose the UW Online MPH program because of its rigorous curriculum, online convenience and focus on equity and social determinants of health. Being a full-time working mother of two young kids and a teenager, having a firefighter husband and being an actively serving military officer, the quality and the flexibility of the program were important to me.
If you are interested in the UW Online MPH program, please feel free to reach out. I am happy to provide honest feedback to any questions!
Kim Rodriguez (she/her)
Care Coordinator | Didi Hirsch Mental Health Services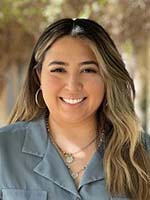 As the daughter of immigrant parents, my culture is an integral part of who I am. Born and raised in Los Angeles, I witnessed firsthand the health disparities experienced in marginalized communities, which influenced my decision to pursue a degree in public health.
I attended Cal State Northridge and received a bachelor's degree in psychology. Over the last six years, I have worked at a residential substance use program for women experiencing substance use and mental health. The work we do has fueled my passion toward working with underserved communities, especially my Latinx community.
I was drawn to the Online MPH program because it allowed me to work and attend school full time. The focus on solving health disparities played a huge role in my decision to pursue a degree at UW. I enjoy being part of a cohort that is committed to health equity and bridging gaps in our health care system. My hope is to start my own nonprofit organization that will provide services to youth in the foster care system and those who are undocumented.
I am happy to connect with anyone interested in my experience in the program!
Joanna Yuan (she/her)
Clinical Research Coordinator | Seattle Children's Hospital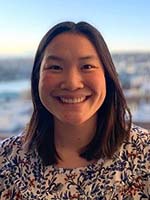 I was born and raised in Southern California to my Taiwanese immigrant parents. I was the first in my family to be born in the U.S. and the first to navigate the American education system. I made my way to Washington to attend UW as an undergraduate student, majoring in public health with minors in global health and Spanish. Even after undergrad, I knew I wanted to continue learning more about social determinants of health and health equity.
I currently work to support ADHD pediatric research. Once I joined the workforce, I was met with challenging conversations regarding equity in the workplace and in research, and ultimately, I realized it was time for me to take the next step to pursue a master's degree.
I'm so happy I chose the Online MPH program! I really appreciate the diversity of this program and the peers I get to interact with regularly. The students in the cohort are all in different stages of life and experience, which has deeply enriched the experience for me.
I'll be happy to provide you with honest insights into the highs and lows of navigating this program, so please feel free to connect. I look forward to chatting with you!