As part of the Online Master of Public Health (MPH) program, students complete a four-credit practicum project. To complete the practicum, the Council on Education for Public Health (CEPH) requires students to participate in 160 hours of fieldwork at an organization or agency that provides planning or services related to public health.
The practicum applies and reinforces classroom learning to a public health setting. Students enhance their skills in areas such as leadership, communication, and teamwork. The practicum also is an excellent way to gain practical experience in your particular area of interest in public health.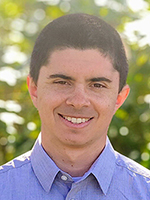 "My practicum and capstone were tremendous experiences that strengthened my skills and opened doors to new career opportunities."

— Tommy McAuliffe, 2020 Alum
LEAD Program Supervisor
Sea Mar Community Health Centers
Practicum Sites
Students often do their practicum in their home community, either at a local organization or agency or, if appropriate, their workplace. If the practicum is conducted at the student's workplace, the practicum must be in a different department than their current department and supervised by someone other than their current supervisor. Past practicum sites include local health departments, hospitals, community clinics, and research centers.
As part of the UW School of Public Health, the Online MPH has a global network of practicum partnership organizations.
Practicum Examples
Below are a few practicum examples:
Assessment of implications of a lung cancer screening program on thoracic surgical care and workforce within the Veterans Administration
Development of a hand-washing campaign at the Puyallup Fair and a hand-washing policy for the local school district
Study of alert sources used by young adults
Survey to compare the experiences of Spanish-speaking and English-speaking parents in a pediatric emergency department
Sustainable business plan for a mobile produce truck in Pierce County in order to increase access to healthy foods in disadvantaged neighborhoods
Tobacco Policy Summit (with take-home toolkit) in order to raise tobacco risk awareness among native people
Addressing clinic check-in issues and screening efficiency and improving health care by strengthening identification of preventative health care needs
Collaborating and using HealthLinks at the University of Washington Health Promotion Research Center